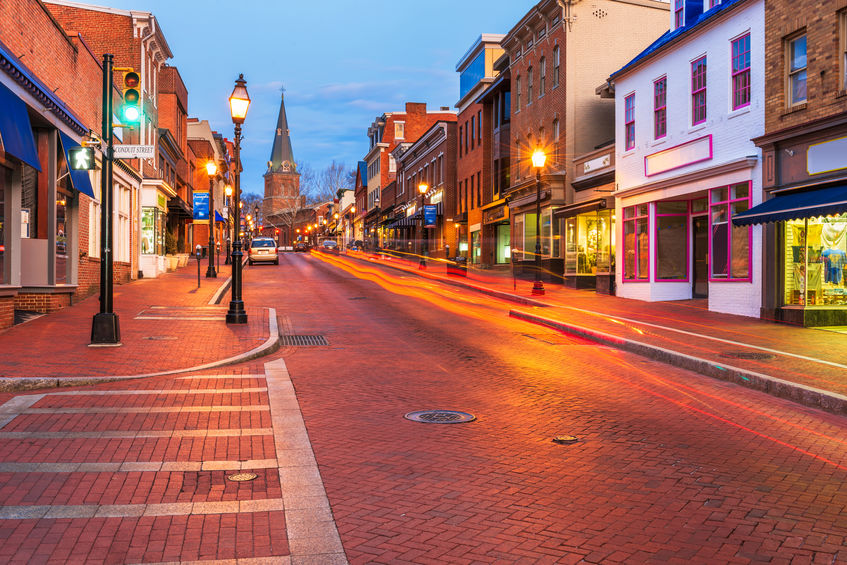 Annapolis, Maryland, is a beautiful city located on the Chesapeake Bay and known for having one of the best waterfronts in the country, making it a popular tourist attraction and vacation destination. It's also home to the United States Naval Academy and St. Johns College, the third oldest college in the United States. Thousands of young naval officers and new college freshman flock here yearly, and so do their families. If this is your first time in Annapolis, check out these local attractions:
1. Tour the Annapolis Historic District
Annapolis is a Historic Landmark District because it served as the capital of the United States from November 26, 1783, to August 19, 1784, until it moved to Washington, D.C. It's full of monuments and charming streets you can get lost in for hours.
Annapolis includes attractions like the St. Anne's Church, the William Paca House, and the Maryland State House. If all of this seems overwhelming, we recommend investing in a guided tour to see the city. In most tours, you'll be walked through American history, architecture, and African-American history.
While you're out, stop by the Museum of Historic Annapolis to understand more about the city's history and why it was founded. Many tourists are impressed by the history and realize that Annapolis has its own story outside Washington, D.C.
2. Visit William Paca House & Garden
William Paca, born in 1740, is one of Maryland's four signers of the Declaration of Independence and was the state's governor in the 1780s. The Paca House & Garden is still in excellent condition and is one of Maryland's most significant historical landmarks. Even year tourists flock to view the classic architecture, smell the blooms in the expansive garden, and take memorable photos to show family members back home.
The home has been completely restored based on historic artwork and includes a mansion, summer house, and two-acre gardens that tourists are welcome to check out. While you're there, try climbing to the top of the summer house to view the entire property. This is the best picture you'll get!
3. Visit Quiet Waters Park
If you're looking to get away from the hustle and bustle of the city and enjoy nature. We recommend a visit to Quiet Waters Park. The park covers 340 acres between the South River and harness creek and includes hiking trails, six miles of paved biking trails, and breathtaking scenic overlooks.
If you want to walk your dog, there are two fenced dog parks inside and a dedicated dog beach near a large playground. If it's a warm day, pack a picnic and rent a kayak to paddle down the river. On your way out, stop by the formal gardens and even check out the venue for a future event like a wedding or summer concert. You never know when you'll be back to visit!
If the city of Annapolis piques your interest, it may be time to look into an investment property in the area. It's the perfect place to rent to tourists and college students each season. Before you jump in, you'll need to find a reputable property management company that will keep your property in tip-top condition while you're away.
If you haven't already, check out the team at PMI Annapolis. These expert property managers allow you to sit back and relax while your investment property generates passive income. The team is not limited to Annapolis and serves fast-growing areas like Arnold, Pasadena, Crownsville, Columbia, Glen Burnie and more. If you're ready to talk to an expert, click here or call 443-782-3999.