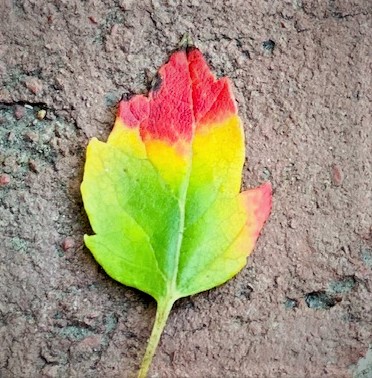 We know this may be hard to believe but we are approaching the final weeks of summer (sad face). With September 22nd being the official last day of summer, we have come up with a checklist to transition your vacation rental for the chill of Fall weather. Properly taking care of your outdoor and indoor high use items will help increase lifespan and save you repair cost in the long run.
1. Thoroughly clean all outdoor furniture (including cushions/pillows/rugs). For pillow and cushion care, vacuum the furniture and if the pillows fit, you can place them in a washing machine. Be sure to include a cup of vinegar (avoid bleach) to help remove any mold or bacteria that may have accumulated from being outside. If the pillows are too big for the washing machine, hand wash with soap, rinse off with a hose and allow them to air dry. Once dry, store them in a container (like the one found here) and place a few dryer sheets inside to help maintain freshness. This tip is also great for periodic maintenance during the Spring and Summer months.
2. Clean the outdoor grill/firepit and associated utensils, though these items can be used year-round, the end of summer is perfect for a deep clean. Soak the grill grates with hot, soapy water for an hour to help loosen any excess debris. If you're cooking or heating with gas, make sure the gas is turned off and the propane tank is disconnected prior to checking fuel lines for visible defects, replacing parts as necessary. Check out your local hardware store or online retailer for replacement parts and materials.
3. Have your gutters and downspout cleaned in preparation for the fall, if not covered. This removes all the dirt, any loose branches and leaves that may have fallen in throughout the summer. Cleaning your gutters and downspouts helps to prevent possible roof, foundation, and basement leaks. As always, safety first if completing the task yourself or you can hire a local business to do it for you.
4. The end of summer is a great time to power wash your property. Depending on the local climate, the summer months provide great conditions for mold and moss to grow on your siding, roofs, and walkways. Consider power washing your property to maintain its curb appeal and welcoming presence for your fall guest.
5. Spruce up your outdoor planters with new fall plants and flowers. Nothing signals the beginning of fall and creates great curb appeal quite like bright dahlias, celosias, and chrysanthemums from your local nursery. Also, if necessary, remove any weeds and lay down new mulch for that extra layer of detail.
6. The summer months can be brutal on your HVAC system and fall is a great time to get a HVAC check tune up. A few things you can do not only to impact air quality and system efficiency but also to prolong the life of your HVAC system are; check and replace all air filters, dust vents and intakes, and consider installing a programmable thermostat.
7. This tip may not help everyone but if your property has a fireplace, the crisp fall air can make it really inviting to your guest. Consider having your fireplace and chimney checked and serviced, if necessary. This can not only ensure your guest can enjoy all the amenities, but they can do so safely. We also recommend leaving instructions for fireplace operation (especially if gas) and plenty of firewood.